IMAGE ZOOM VIEWER CONTROLS
Click to zoom in or click
Double click to zoom out or click
Click to reset image
There's no sense spending any more time in the parking lot than you have to. The Groovy Landing Gear mounts to the hull and your wheels can stay, stow, or go depending on your needs. It also doesn't require you to flip your kayak to mount or unmount your wheels so that you can fish for fish (and not your gear)! With the kayak angler in mind, Boonedox has refined their product to include gear grooves on all sides of the receptacles as well as the center link bar, resulting in 70+ inches of track for attaching rod-holders, safety flags, lights, paddle clips, camera mounts, etc. This stronger, lighter, more-rugged design uses anodized aluminum and stainless-steel components to perform in the most strenuous of environments. The Landing Gear uses solid foam wheels, preventing the possibility of ever going flat. Optional Sand Tire Kit sold separately. Please note the Landing Gear is not intended to support the weight of a kayak during storage. Leaving the landing gear deployed during storage can cause flat spotting on the tires and add additional stress to your kayak. Rated for 180lbs.




Kayak wheel system that attaches, deploys, and retracts without having to tip the kayak on its side.
Gear grooves for track-mounted accessories. 3/8 in. Machined Gear for mounting fishing accessories and accepts Yak Attack and Ram Mounts.
Made of aluminum extrusions with stainless steel legs
Includes the standard items you need to mount to your kayak: 2 x Groovy Knuckles, 2 x Railblaza Wheels, 2 x Standard Legs, 4 x D-clips, 4 x Aluminum Gussets, 1 x Hardware Pack, 1 x Bungee Pack, 1 x Spacer Bar, 2 x Stiffeners, 2 x 5" Backing Plates
Please note that every kayak is different and you may need some additional components. While the standard kit works for most kayaks, it does not work for all of them. the Landing Gear legs and wheels are intended for transportation only.




| | |
| --- | --- |
| Size/Color | Part Number |
| | BDX-GLGSTD |
More Videos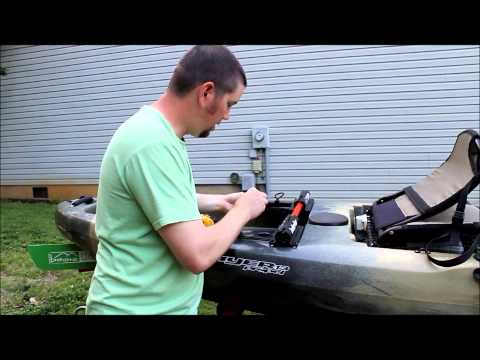 Landing Gear installation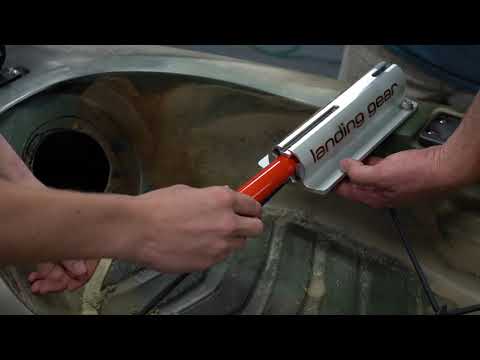 ACK Basics: How to Install the Boonedox Landing Gear
California Residents:
About California Proposition 65
California's Proposition 65 entitles California consumers to special warnings for products that contain chemicals known to the state of California to cause cancer and birth defects or other reproductive harm if those products expose consumers to such chemicals above certain threshold levels. We care about our customers' safety and hope that the information below helps with your buying decisions.
We are providing the following warning for products linked to this page:
WARNING: This product may contain chemicals known to the State of California to cause cancer and birth defects or other reproductive harm.
For more information regarding Proposition 65, please visit the California State's website regarding Proposition 65 Here.
No more fussing around with an under cart!
May 06, 2021
By:
GREASEMONKEYBASSFISHING
Date:
May 06, 2021
1st off the install took 4 to 5 hours since ofcourse i had to mod it to fit my Pelican Catch 110HDII. Installed using present rod holder holes and glad it came with 5inch metal backing plate as well as 1/2" thick UHMU Stiffner. Looks great and works great! No more back aches from lifting on and off an under style cart!
2021 boonedox landing gear standard kit
April 08, 2021
By:
Stubeef
Date:
April 08, 2021
I dont write a lot of reviews but i wanted to hopefully help someone else out who is looking for a good solution to help get their kayak from their car to the water. I was really on the fence about buying this product. So many mixed reviews...so here is an honest diy novice opinion. Let me start by saying I LOVE THIS PRODUCT! It works great and does exactly what i wanted. I pull the kayak off my truck in the parking lot. Load my kayak up with all my gear and haul the kayak solo about 80ft to the boat ramp without blocking the ramp while im setting up quick and easy entry down the asphalt ramp into the water. It works just as good going from the water back to the truck. Now here are my thoughts... if you are rigging this up on a kayak other than a big expensive popluar brand name be prepaired to use your diy skills. The instructions are very limited but to be fair it has to be because every kayak and rig is different so you have to use common sense and do some planning about mounting location. You need good hull access so you can reach inside where the brackets will install (yes there are tricks to get the internal support bars in place without physically touching them but trust me...YOU WANT ACCESS where you can reach your hand in and touch where the bars will go. Get an extra kit from boonedox of the mounting hardware and 9in backing plates. These landing gear wheels are holding a lot of weight while you are rolling the kayak. The one set of 5 in bars that are included arent enough to support that kind of weight for long term use in my opinion. Plus after a day of fishing and hot plastic putting that kind of weight on a small section on any brand kayak just seems like a bad idea. The extra bars will give you more surface coverage and help distribute the weight better. Also be ready to cut the aluminum center channel bar down to size. You need a chop saw or some form of metal cutting saw and you need a nice clean cut. Measure everything. You want placement to be straight and equal to give you the best performance of the wheels. There are a left and right wheel arm so dont get them mixed up...they arent labled. If your cut is good, bracket is level, and you dont over tighten the screws the wheel arms will slide in and out like butter... the kicker is that the square arm needs to align perfectly (no wiggle room like the old model) so make sure you mount them close enough to you where you can reach and manipulate the legs without to much effort while you are on the water or you will get frustrated and hate them. Also there is a random bungee cord included. Its used to strap the wheels or legs together in stowed position while kayaking so they dont work free from the tracks. Also you will possibly need to cut and shape the plastic wedges to either lift the landing gear track higher on top of the kayak or to provide more surface area support inside the kayak... table saw/band saw and dremel work well for this task. So to sum up....the kit is worth the money, one of the best purchases you will make for your kayak. But be prepaired mor some diy tinkering and math to get it setup properly for your kayak. Also you will want some kind of rig to get you kayak off the ground while you are installing so you can test fit the leg locations prior to drilling holes.
BooneDox Landing Gear on a Hobie Compass
February 04, 2021
By:
Billyboy43
Date:
February 04, 2021
This is my second Landing gear purchase, first groovy style. I like the new design, it gives you more flexibility for installation. All parts and materials are high quality. I installed mine on a 2020 Hobie Compass which required the making of some tapered mounting plates because of the slope of the deck. I made mine out of 3/4" HDPE material. I like the new wheels, lighter than the originals. The legs are a little difficult to get out of their sockets to go from the transport to paddle position. Hopefully over time the will loosen up a bit. I highly recommend this product especially if you kayak alone and need to tip your kayak on it's side to install a wheel set thru the scupper holes. You can deploy these while still in the water and roll your kayak up onto dry land, no tipping required.
Displaying questions
1-46
Q:
Will this work with Big Fish 103 peddle drive?
Asked : Apr 01, 2021
By :
Jen,
Tecumseh, Missouri
A:
Yes, that will fit the Big Fish 103.
Answered : Apr 02, 2021
By : Alcestee,
0
people
found this helpful
Q:
Will this fit on the rails behind the seat of a Big Fish 120 Kayak?
A:
Yes, that should be able to fit your Big Fish 120.
Answered : Feb 11, 2021
By : Alcestee,
0
people
found this helpful
Write a Review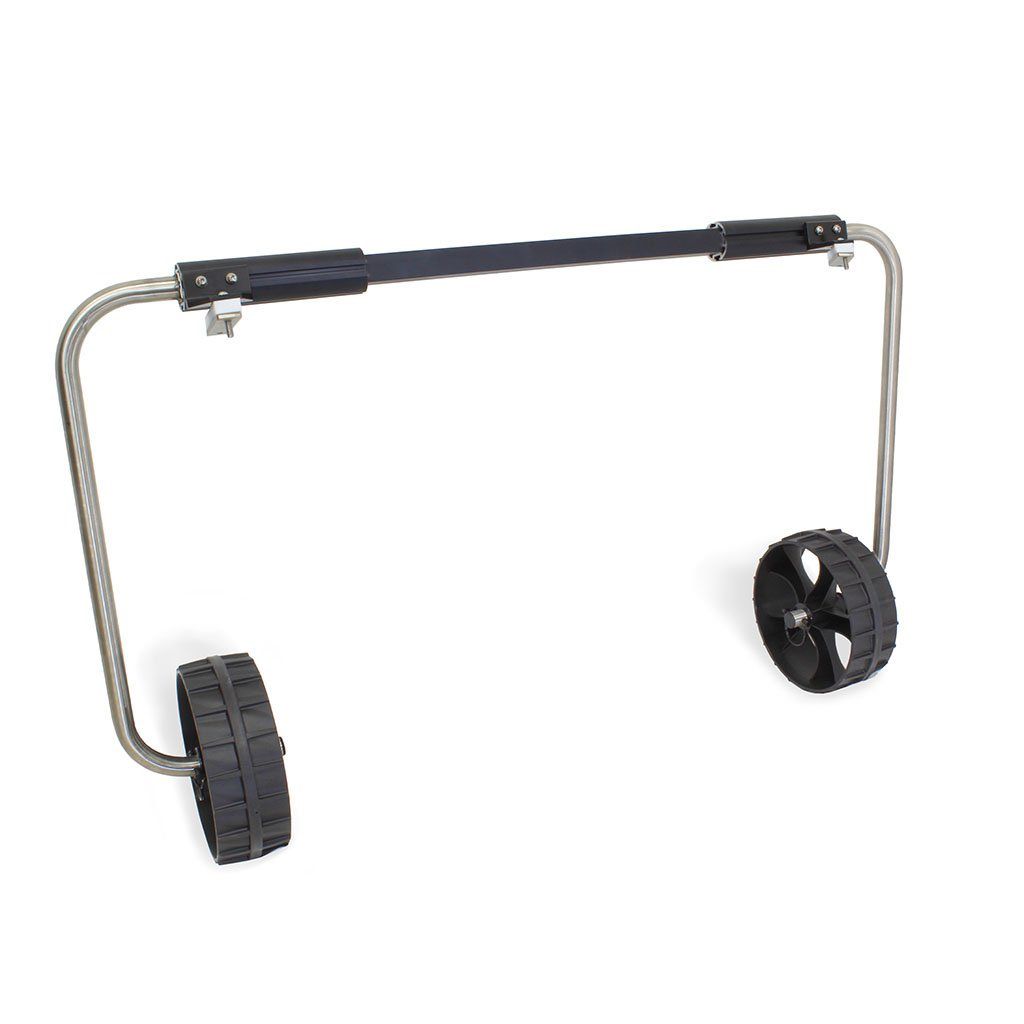 Boonedox Groovy Landing Gear Standard Kit 2021
*

Required Fields
Thanks for Divulging the Details,
Reviewing products saves lives. Look at the good you do.
Thank You for Contacting Customer Service.
Q & A
Ask a Question
ACK27497P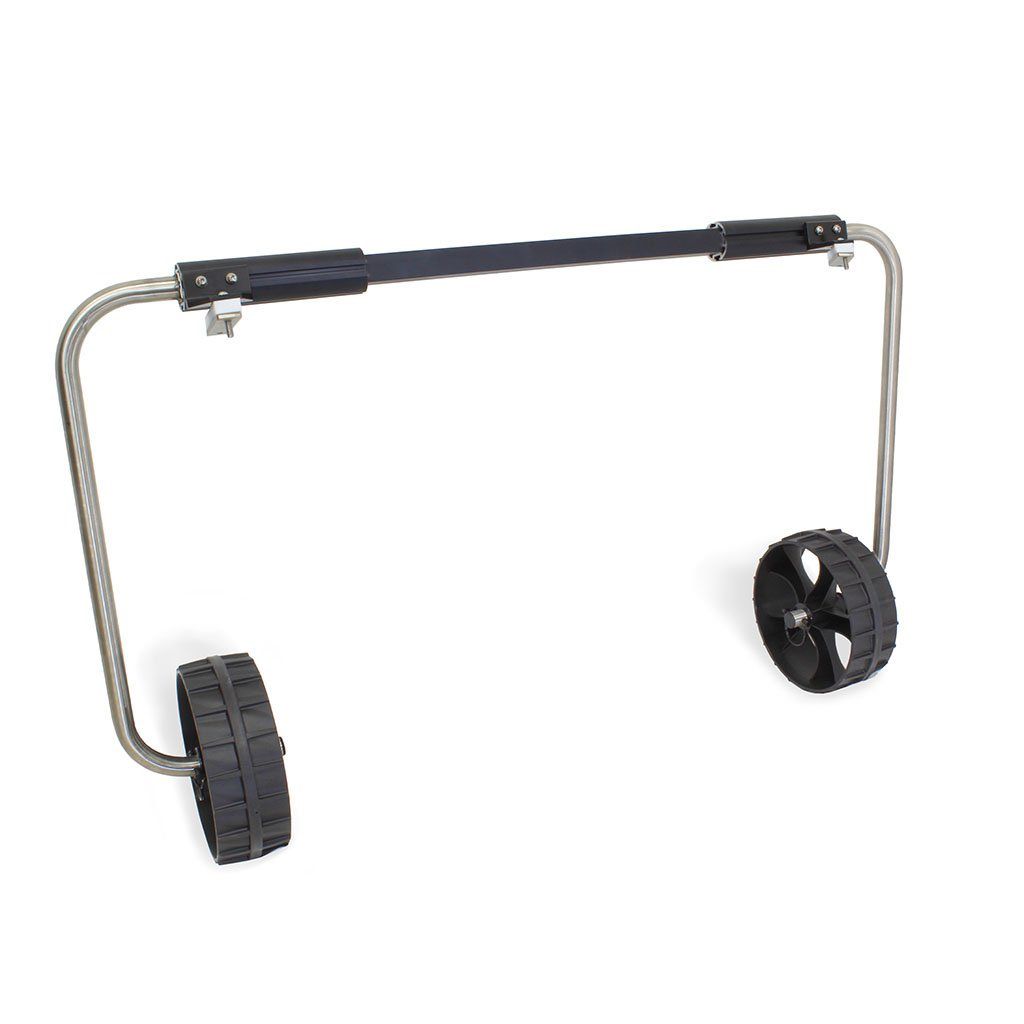 Boonedox Groovy Landing Gear Standard Kit 2021
*

Required Fields
Our team makes every effort to respond to questions the same day they are received. If your correspondence is sent in the afternoon or evening, please be aware that a response may not be received until the following business day. If you prefer, relay your question or concern via our live chat feature found in the upper right corner of our websites during our business hours.
Thank you for Answering a Question
Q & A
Answer a Question
ACK27497P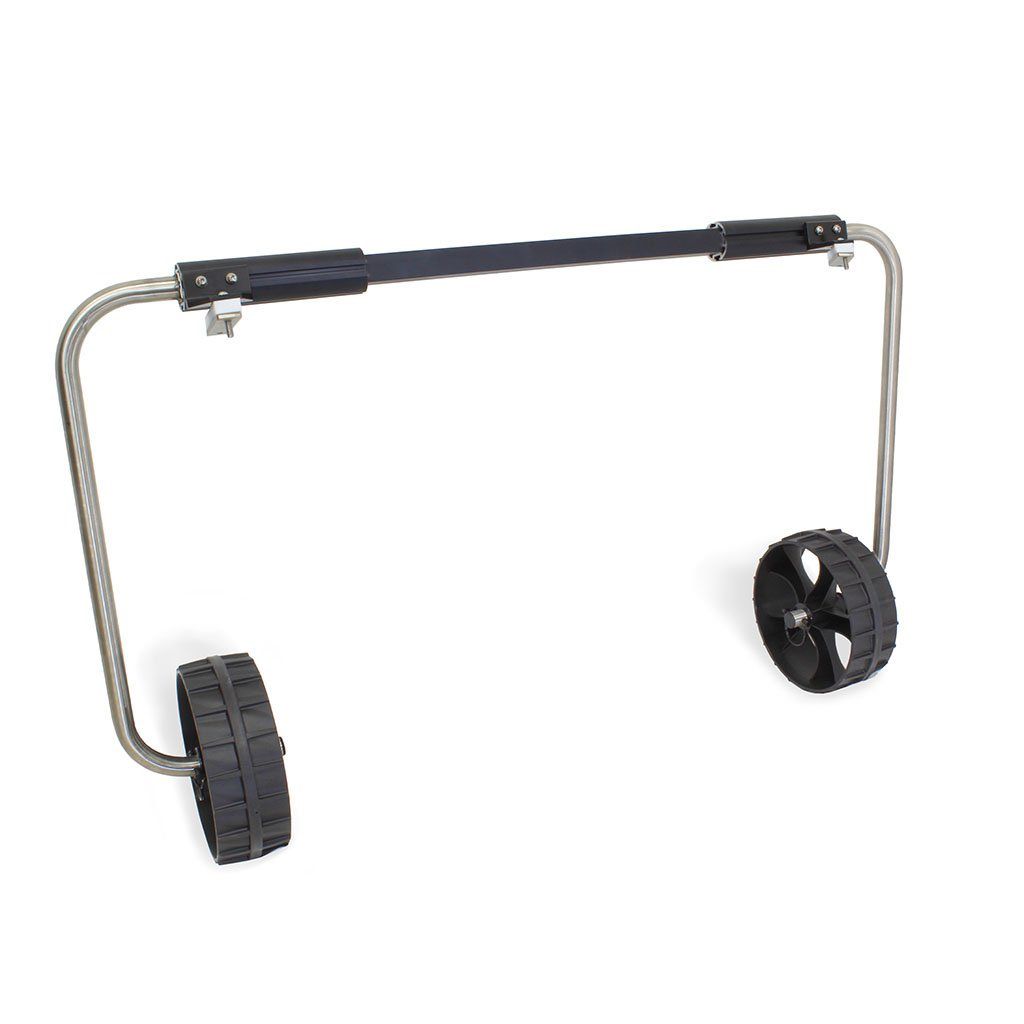 Boonedox Groovy Landing Gear Standard Kit 2021
*

Required Fields
We will review your answer and pass it along to . We may also display your answer for other users. This way if they have the same question, they will have an immediate answer when reviewing our Q & A section. On behalf of and our team, we really appreciate your answer!
You are eligible for a bonus product
(Details)
Notify Me When Back In-Stock
*
Sign up with your email and we will notify you when this is back in stock
Submit