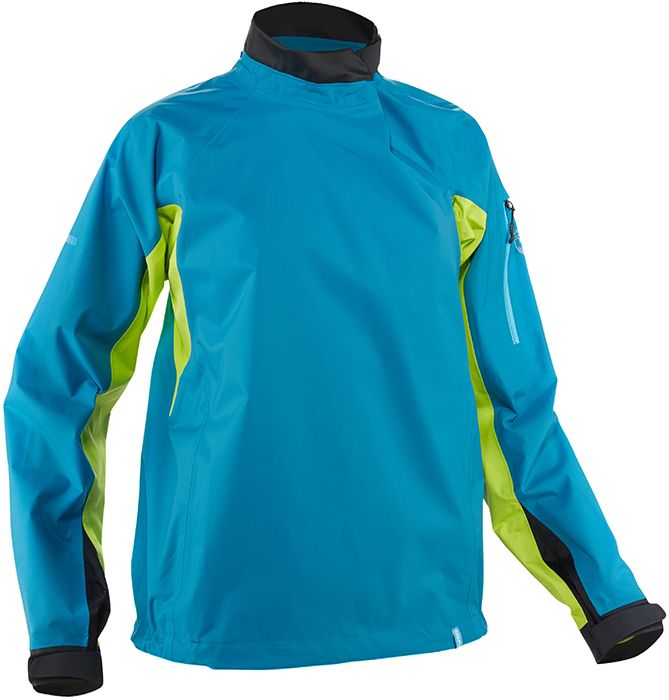 IMAGE ZOOM VIEWER CONTROLS
Click to zoom in or click
Double click to zoom out or click
Click to reset image
Extend your paddling season and block wind, splash and rain with the NRS Women's Endurance Jacket, a lightweight, waterproof-breathable splash top.




Purpose-built for women featuring narrower shoulders and a flared hemline for a better fit.
Constructed with waterproof, breathable HyproTex™ 2.5 fabric, a technical material that repels water while letting excess heat and moisture escape.
Adjustable urethane neck and wrist closures for a customized fit. Cinch tight to keep water out or loosen for added ventilation.
Action-cut design allows maximum mobility, room to layer and comfort under a PFD.
Features a sleeve accessory pocket with a water-resistant, Aquaguard zipper for small essentials.
Discounts and/or coupons do not apply to this item




| | |
| --- | --- |
| Size/Color | Part Number |
| S | 20011.06.101 |
| M | 20011.06.102 |
| L | 20011.06.103 |
| XL | 20011.06.104 |
| XXL | 20011.06.105 |
California Residents:
About California Proposition 65
California's Proposition 65 entitles California consumers to special warnings for products that contain chemicals known to the state of California to cause cancer and birth defects or other reproductive harm if those products expose consumers to such chemicals above certain threshold levels. We care about our customers' safety and hope that the information below helps with your buying decisions.
We are providing the following warning for products linked to this page:
WARNING: This product may contain chemicals known to the State of California to cause cancer and birth defects or other reproductive harm.
For more information regarding Proposition 65, please visit the California State's website regarding Proposition 65 Here.
2020 NRS Women's Endurance Splash Jacket
June 21, 2012
By:
LadiesoftheLake
Date:
June 21, 2012
I will start with pros and cons and for those who want to read full review, it is a little bit longer. PROS: High quality Great value for price ratio Fast Very stable Comfortable seat Integrated skeg Great kayak for a sea kayak novices CONS: Front hatch sometimes leaks after prolonged water run-over Rudder (if bought) design is not good, although it is not needed along with skeg I bought Aventura 140 two years ago and it was my first sea kayak. Before that I paddle in raft and whitewater kayak (Prijon Cross) and all kinds of sit-on-top. I even paddled Prijon Cross on sea (after I moved where there is no river in vicinity) but there was no enjoyment. So I decided to go with sea kayak but due to the limitation of storage space I was limited to kayaks up to 5m. I was considering Prijon Seayak Classic, Prijon Touryak, DAG Ysak and Aventura 140 as that were models that were available in my country at the time. Prijon was out of my budget so only used ones were an option (but used ones appeared twice a year and price ranged as new Aventura) and DAG felt a little bit narrow and uncomfortable to me (I am short and thick with my 178cm and 100kg). So I decided to go with Aventura 140, although I was a little bit skeptical because of its relatively nose down design and I was afraid that it will wedge into the waves and not ride onto the waves. When I first sat in Aventura It felt so comfy. The seat is wide and soft with adjustable back rest which is very comfortable but not too soft. Everything is adjustable and there is a bottle holder in between legs. Leg pads are adjustable (maybe not as much as Prijon) and soft but if you are a small guy maybe you will need to pad it additionally. Foot holders are adjustable and sturdy. Plastic is thick and sturdy (firmer then Ysak but not as firm as Prijon). It weights almost 30kg and I am still able to place it on the top of my car and take it down from my car and carry it to the sea by myself. I think if it would weight 2-3 kg more, I couldn't place it on top of my car, so this weight is max that I can deal with alone (would be better if it is lighter but I manage to carry it by myself). There is no deck-net but there are enough leashes around the kayak (leashes are high-quality and not a single one broke or loose in two years period-although I watch over my kayak and store it in a garage and wash it after usage). There is no day hatch which would be a great add-on (now you need to remove spray deck in order to access something in cockpit). Now something about paddling this kayak. As it was my first sea kayak the moment I sat in it and tried to paddle the filing was superb. It is veeery stable (this is important to me and I will later write why) and forgiving. Sometimes I felt as you need to try hard to tip it. When I go on waves (although I paddle in Adriatic Sea where waves are not so big) and was hit by side it leans and then it corrects on it own without me doing anything. So I feel very safe and confident while paddling. Regarding speed, it is subjective as It depends on various factors but I am pleased with speed it gains (I was thinking that because of short and wide design and nose down compared to Seayak and Ysak it will be slow). My friends that paddled only sit on top kayaks a few times before were astonished with Aventura speed (which is normal) and were feeling safe and didn't think they might tip over at any moment. Some time after purchasing Aventura I tried paddling Prijon Seayak (that is why I compare it with Prijon all the time) for a very short period of time. What I concluded that Aventura is around 10-15% slower then Prijon Classic (I paddle the same distance in both directions with same paddle as I paddle Aventura and compared GPS tracks) but a lot more stable and forgiving that Seayak (I switched with a Prijon owner so he tried Aventura and said that Aventura is almost like a pontoon compared with Prijon but it is very fast at the same time. He also said that Prijon is easier to eskimo roll- I didn't try and much easier to turn which I don't agree). Usually I paddle around 6-6.5km/h which is speed that I can hold for an hour without stopping. When I go upwind it decreases but never falls below 4km/h. Downwind I easily go above 8km/h. But let's say that I could paddle 6km/h for a longer period of time ( I suffer from dislocated shoulder which led to nerve cutoff and deltoideus atrpohy-I don't have right shoulder muscle at all, so the speed I paddle is probably slower that someone without shoulder injury could gain. I can't hold my arm lifted more then few seconds so I adjusted my stroke and still able to paddle 6km/h an average with Aventura. But I cannot eskomo roll any more so that is why stability priority to me). Turning with Aventura, for me, is very easy. It comes with stock skeg which was something new to me in the beginning. So I ordered a rudder too. Now I have rudder and skeg but usually paddle without either as Aventura is responsive enough for me (most of the time only lean or wider stroke is enough). The front and rear hatches are waterproof and big enough. Especially the rear one. The front one I find to leak after prolonged time being overrun by water. The rear one is absolute watertight. To conclude I would say that this is ideal starters sea kayak because of its stability but not loosing on speed much and it's high quality and low price. You will enjoy paddling it without thinking that you will tip over. The only downside I can say about Aventura is that front hatch leaks sometimes, maybe missing day hatch and one technical detail regarding rudder. Rudder is original one for Aventura but it is designed a little bit strange. When the rudder is lifted so you do not want to use it, main part (rudder body not the fin) is still merged. Prijon has different style rudder which is much better because when is lifted it doesn't touch the water. On Aventura rudder body is merged all the time, lifted or lowered fin (that is by design). So what happens when the rudder is lifted and it's body is still merged. It produces small effect of steering so you need to apply foot work although rudder is lifted or lower skeg in order to compensate or compensate with a stroke or lean. To be honest it produces small effect, but I cannot say there are no effect at all.
Write a Review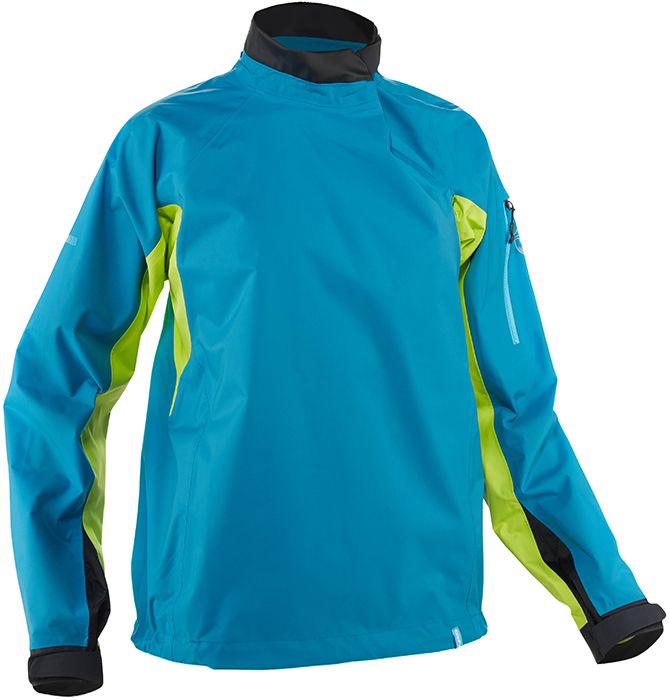 2020 NRS Women's Endurance Splash Jacket 2021
*

Required Fields
Thanks for Divulging the Details,
Reviewing products saves lives. Look at the good you do.
Thank You for Contacting Customer Service.
Q & A
Ask a Question
ACK28117P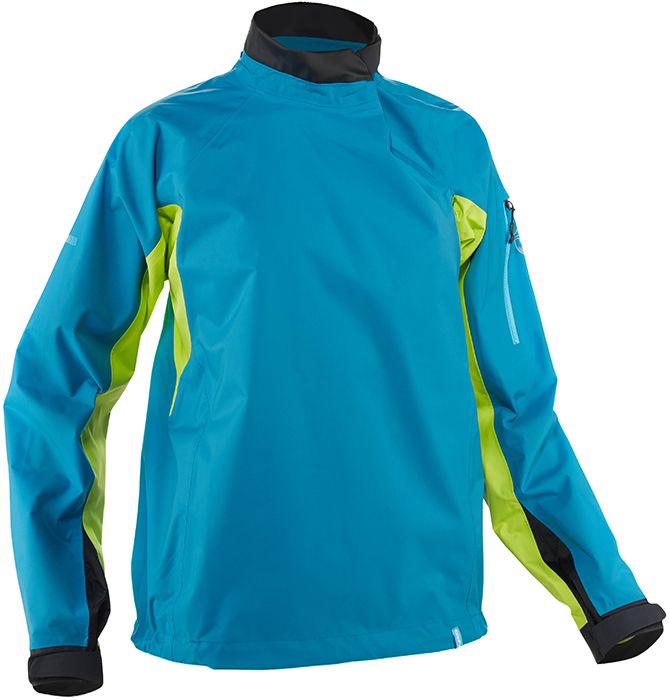 2020 NRS Women's Endurance Splash Jacket 2021
*

Required Fields
Our team makes every effort to respond to questions the same day they are received. If your correspondence is sent in the afternoon or evening, please be aware that a response may not be received until the following business day. If you prefer, relay your question or concern via our live chat feature found in the upper right corner of our websites during our business hours.
Thank you for Answering a Question
Q & A
Answer a Question
ACK28117P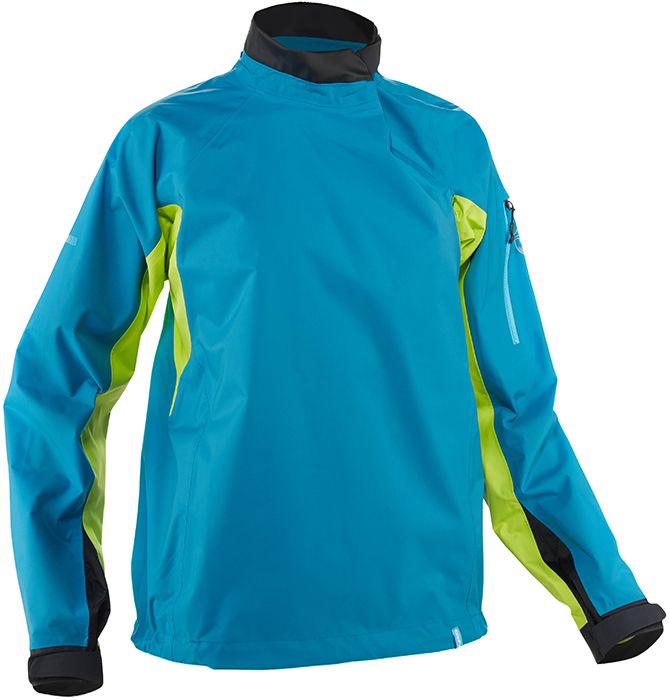 2020 NRS Women's Endurance Splash Jacket 2021
*

Required Fields
We will review your answer and pass it along to . We may also display your answer for other users. This way if they have the same question, they will have an immediate answer when reviewing our Q & A section. On behalf of and our team, we really appreciate your answer!
You are eligible for a bonus product
(Details)
Notify Me When Back In-Stock
*
Sign up with your email and we will notify you when this is back in stock
Submit